"The university environment is very dynamic and constantly evolving," explains Jörg Andenmatten, Head of IT at FernUni Switzerland. "When we decided on Odoo in 2012, we faced the challenge of managing our data in different places and through various systems. That was difficult, time-consuming and costly," says Jörg Andenmatten.
Today, FernUni Switzerland has unified and centralized all its data in the business software Odoo. Odoo, as an all-in-one ERP, is the core system of the software architecture, bringing together processes from finance, human resources, as well as university and student administration.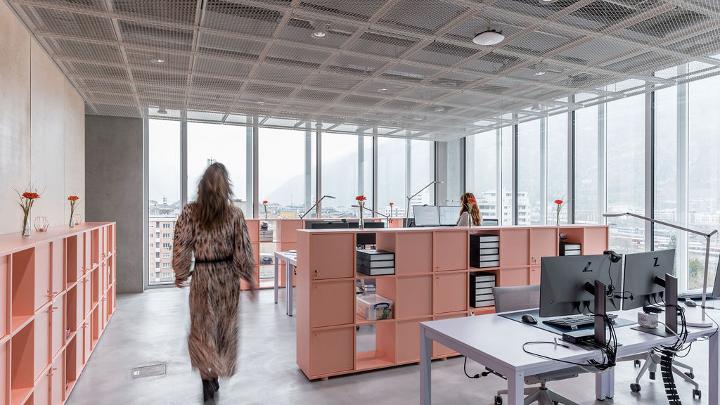 High complexity and effort in payroll and personnel management
When organizing their payroll and personnel management, FernUni faced a challenge typical for the education sector: most of their employees are teachers, whose profiles and employment conditions often change, sometimes even on a semester basis. Furthermore, many of them work part-time and come from different cantons or countries. 
"All of this directly affects contracts, salaries, and benefits, resulting in a high level of individualization and many special cases for our payroll and financial accounting. This complexity is not uncommon in the education sector," Jörg Andenmatten specifies.
The goal of FernUni was to automate the entire payroll process, in order to reduce manual processing of special cases and minimize administrative effort.

 "We have been working with braintec for over a decade," explains Jörg Andenmatten. "Of course, it was a huge advantage for us that braintec offers a Swissdec-certified payroll module that met our requirements and could be easily integrated into our existing Odoo Accounting and Odoo Personnel apps without interfaces," the Head of IT continues.
Automation in the payroll process
The introduction of the Swissdec-certified payroll module has brought the desired value to the FernUni. Thanks to the uniform wage reporting procedure ELM resp. the Swiss payroll standard, the financial and HR managers of the educational institution no longer need to manually fill out countless forms. They can now deliver all relevant wage data, such as source tax, AHV information, wage statements, uniformly, digitally and directly to various partners such as cantonal tax authorities, AHV compensation funds, or accident and health insurance companies.
 

With the Swissdec-certified payroll module, we have significantly reduced our administrative workload, minimized sources of errors, and increased our efficiency. In addition, we can ensure 100% accuracy and compliance.

Jörg Andenmatten, Head of IT FernUni Switzerland
"We are very satisfied with the consulting and customization for our special cases provided by braintec's project team. Likewise with the support during the implementation phase. The experts from braintec were always at our side and supported us with every question and challenge. The automated handling of the entire payroll process with the Swissdec-certified payroll module is a highlight. It is one of the best solutions on the market," says Jörg Andenmatten.
FernUni Switzerland
The FernUni was founded in 1992 and is now a leading institution in the field of distance learning in Switzerland. Its Bachelor's and Master's degree programs, as well as continuing education programs, are recognized beyond Switzerland and can be pursued while working, pursuing a sports career, or managing family responsibilities. Currently, over 2,300 students are completing their studies at the FernUni while balancing their personal and professional lives. 
Lohnmodul für Odoo
Mehr über das Swissdec-zertifizierte Lohnmodul und wie Sie dieses nahtlos und ohne Schnittstellen in Ihre Odoo Apps Buchhaltung und Human Resources integrieren.
Mehr zu Swissdec
Erfahren Sie mehr über die Vorteile der Swissdec-zertifizierten Lohnbuchhaltung. braintec ist offiziell zertifizierter Partner von Swissdec.