Sophie Stöger also had the opportunity to get to know the different working worlds at braintec during a 4-week internship.
Hi Sophie, can you briefly introduce yourself?
Hey, I'm Sophie, a 16 year old student and I am visiting the higher technical school with focus on IT media technology in Leonding, Austria. In July of this year, I did an internship at braintec's location in Amstetten.
Wha conditions did you agree on with braintec for your internship?
After I was informed that I got the internship, I was invited by my contact persons Jacqueline (Communication + Marketing) and Kim (HR) to a personal interview via Google Meet and welcomed once again.
We discussed the period in which the internship would take place, what my expectations are and what I would like to do the most. To tailor the internship for me, my school education, knowledge and skills were also taken into account. 
How was your first day at work? 
On my first day at work, I was warmly welcomed by the staff in the Amstetten office and shown around the office.  
Then I already had a Google meeting with Jacqueline. I received an introduction to braintec's business activities and to the marketing and communications department. 
Further she explained my tasks for the next four weeks and answered all the questions I had.
What tasks were you responsible for?
My tasks were very diverse. From editing videos and creating Instagram posts to writing stories and administrative tasks 
II learned a lot of new things. For example, I was responsible for creating new business cards. This means writing a briefing, providing a list of names and data which will be printed on the business card, as well as working out the design in collaboration with the marketing agency and organizing the printing.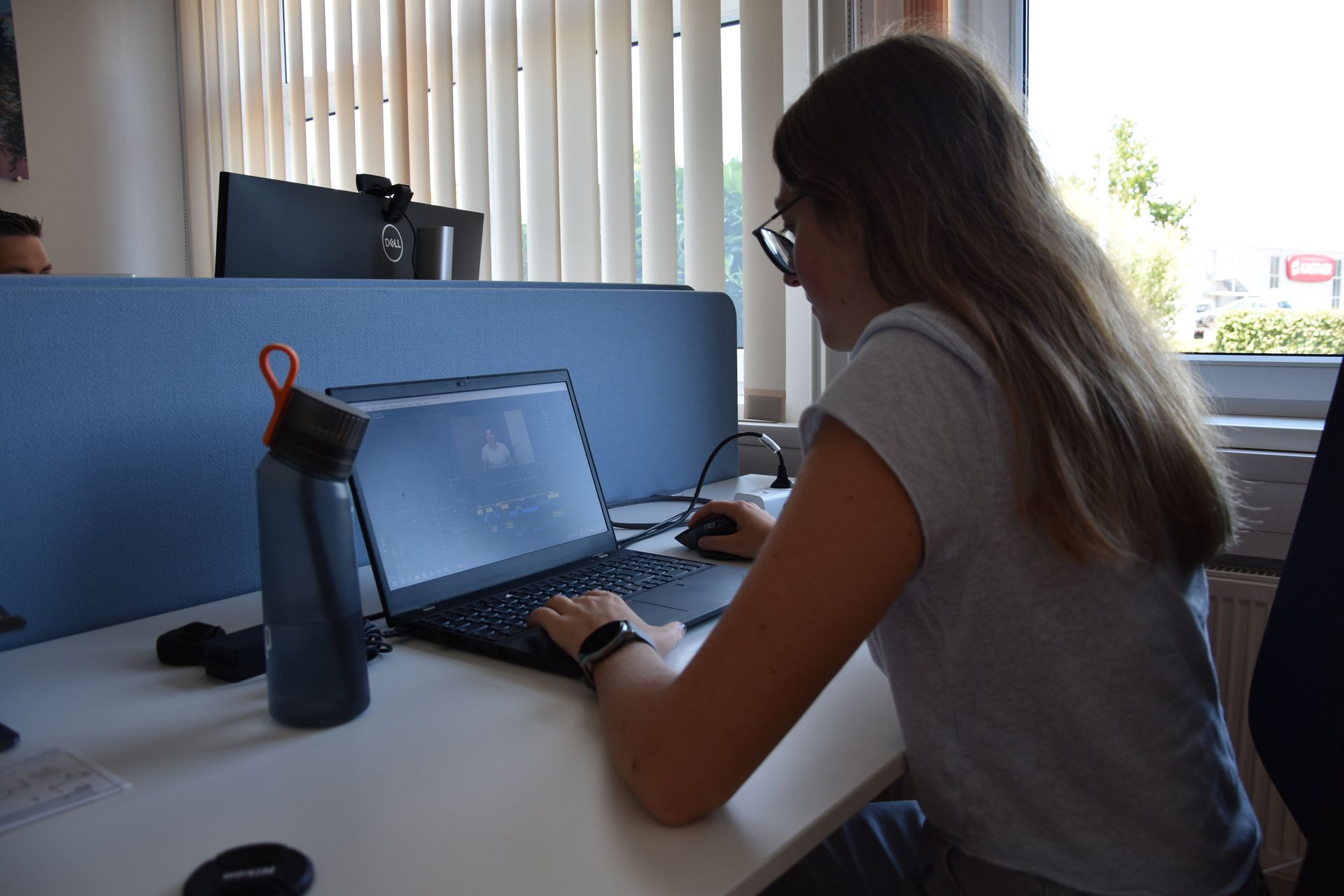 Which task did you enjoy the most?
My favorite task was clearly creating a job profile video. Here I was in charge of planning, filming and editing a short video in which my colleagues in Amstetten talk about their job. Behind the camera, I took the scepter.  
How was the collaboration with your colleagues?
Of course, I was in constant exchange with Jacqueline, who often gave me good and easy-to-understand feedback.  
I had a lot of freedom. For example, I was free to choose my own working hours and when I did which tasks, or even on which days I worked in the office.   
But it wasn't just Jacqueline who took care of me; my colleagues also welcomed me with open arms and integrated me into the team. I was also invited to participate in the team event, where we drove go-karts :)
What are your takeaways from the internship?
Overall, my experience at braintec was very positive. Because I always had the feeling that my work was very appreciated and my opinion was respected.  
II am very glad that I had the chance to do my internship at braintec. And who knows, maybe I will come back after I finish school ;)