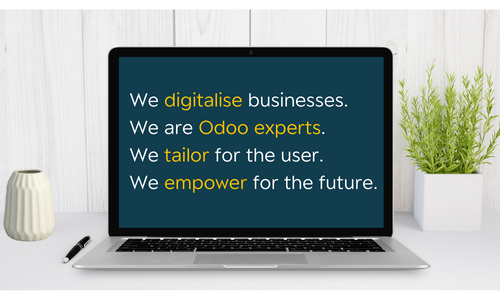 For the specific and individual needs of our clients we develop business software solutions which are of high-quality, efficient and tailored to the user. For this we focus entirely on the all-in-one business software Odoo.
We have the largest number of certified Odoo experts in the world and a total of more than 80 highly qualified Brains. We are Odoo Gold Partner and "Best Partner Europe" 2016, 2020 and 2021.

Our services include analysis, consulting, implementation and customization of Odoo business software solutions for companies of all sizes. We also offer training, hosting and unique support services for the digitalization of business processes.

Our Mission
For our customers and employees, we create first-class services, products and development opportunities that generate added value and enable digital growth.

Our values
Our values define the principles we live at braintec. They are the cornerstones and guidelines of our interaction and cooperation with one another.

Entrepreneurship
We encourage entrepreneurial thinking and acting. To achieve this, we focus on responsibility, leadership, freedom of self-organisation and participation in the success of the company.
Team spirit
Our team is made up of the greatest people! Trust, transparency, appreciation and open and direct communication are the pillars of our collaboration.
Quality
We set ourselves very high quality standards. Our consulting approach is holistic, sustainable and far-sighted. We engage ambitiously for the goals we have set and deliver reliably.
Innovation
We live our culture of innovation. We encourage our employees to constantly evolve, realise challenging projects and see opportunities for growth.
Agility
Our mindset is agile. We work in interdisciplinary teams and with the Scrum framework. Testing, decision making, learning and continuous development is anchored in our culture.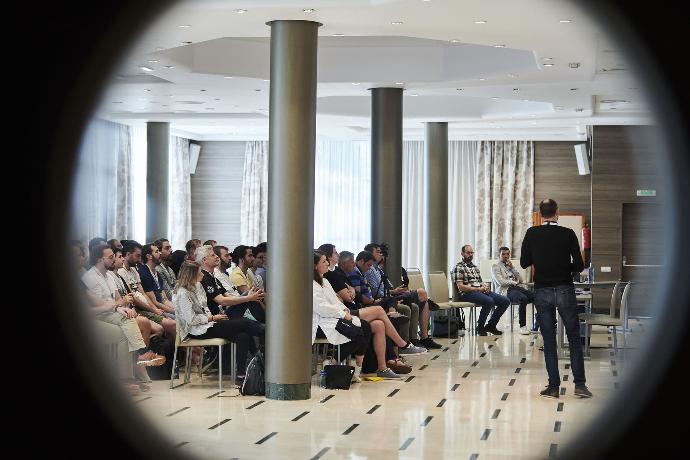 2000
We started at the turn of the millennium with five people, one office in Brig and offering IT-support for a university and a distance learning college in Switzerland.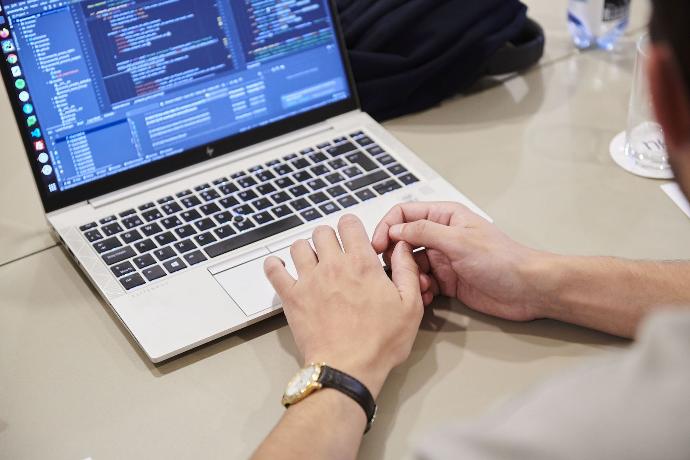 2000s
For these educational institutions we developed eLearning platforms and digitized other education-related processes. Thus we gained our first experience in the open source cosmos and in development and programming in Python.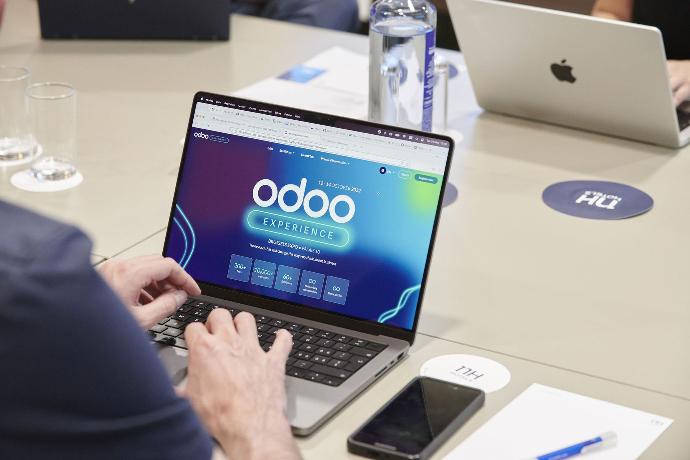 2009
The year 2009 marks an important turning point in our history. As one of the first IT consulting companies in Europe, we started to implement the ERP business software Odoo - at that time it was still called OpenERP. Even today, we are very proud to be an Odoo partner from the very beginning.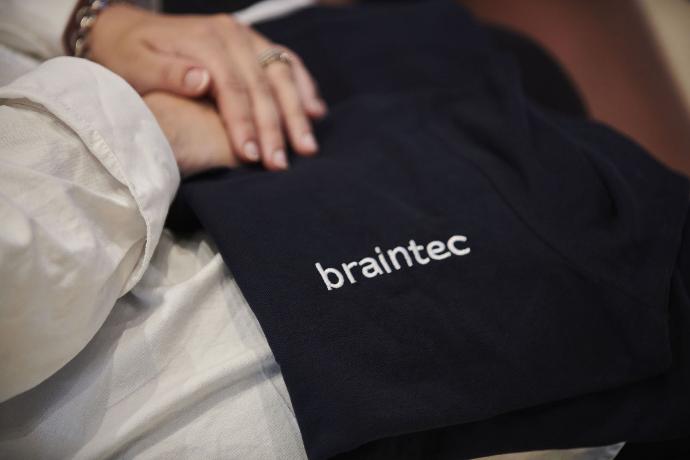 Until today
In the years that followed, we focused completely on Odoo and invested countless hours to deepen and broaden our knowledge of the business software. At the same time, we have built and expanded our network in the Odoo ecosystem, as well as our expansion into the DACH region.

v.l.n.r: Philipp Fux, CEO | Nathanael Leutenegger, President of Project Managers | Raul Martin, Head of Development | Nicolas Frei, Head of Business Development | Kim Laura Bühler, Head of HR | Florian Wonneberger, Head of IT + Customer Care | Silvan Wyden, CEO