An ERP migration is a complex process and can take several months to years. Thorough analysis and accurate planning are crucial to successfully execute the transition. 
That being said, it also presents the best opportunity to reevaluate alternative ERP systems, especially when the transition is unavoidable. This is precisely the case with SAP currently, as support for the core applications of SAP R/3 (SAP Business Suite 7) will be discontinued in 2027, making the switch to the latest version, SAP S/4HANA, mandatory.
Odoo Enterprise Software: The Powerful Solution

Switching from SAP to Odoo All-in-One ERP offers many advantages and equips businesses of all sizes and industries for the future. Odoo's business software stands out due to its flexibility, integrability, cost-effectiveness, and innovation. It presents a powerful, modern, and user-friendly alternative to SAP.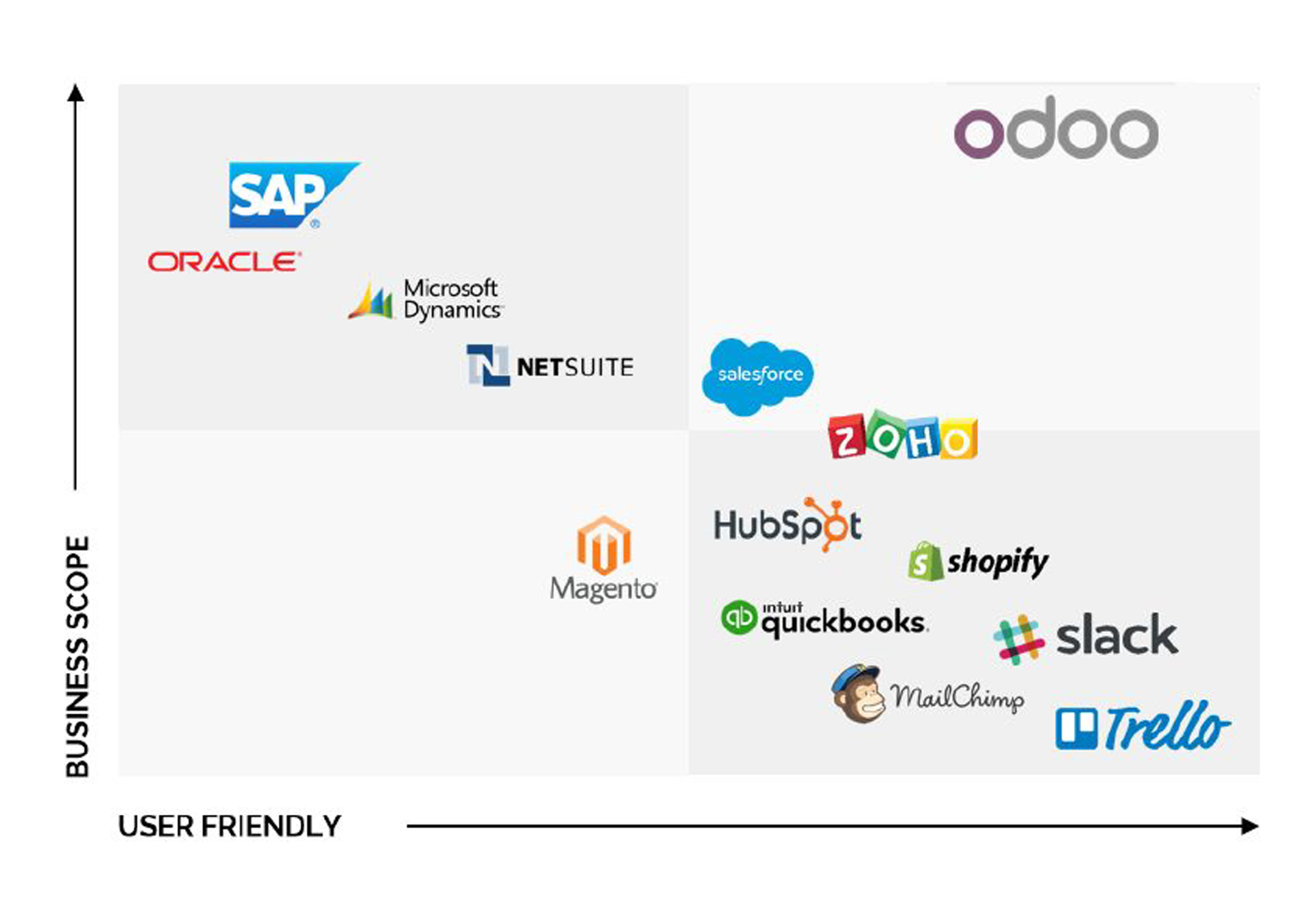 All-in-One
While SAP is often known for its complexity, Odoo distinguishes itself with flexibility and modularity. With a total of 66 apps, including more than 30 core applications, Odoo seamlessly connects and integrates all business requirements into one modular software, without the need for extensive integrations and interfaces. Additionally, there are more than 39,000 country, industry, or company-specific modules available from the Odoo Community.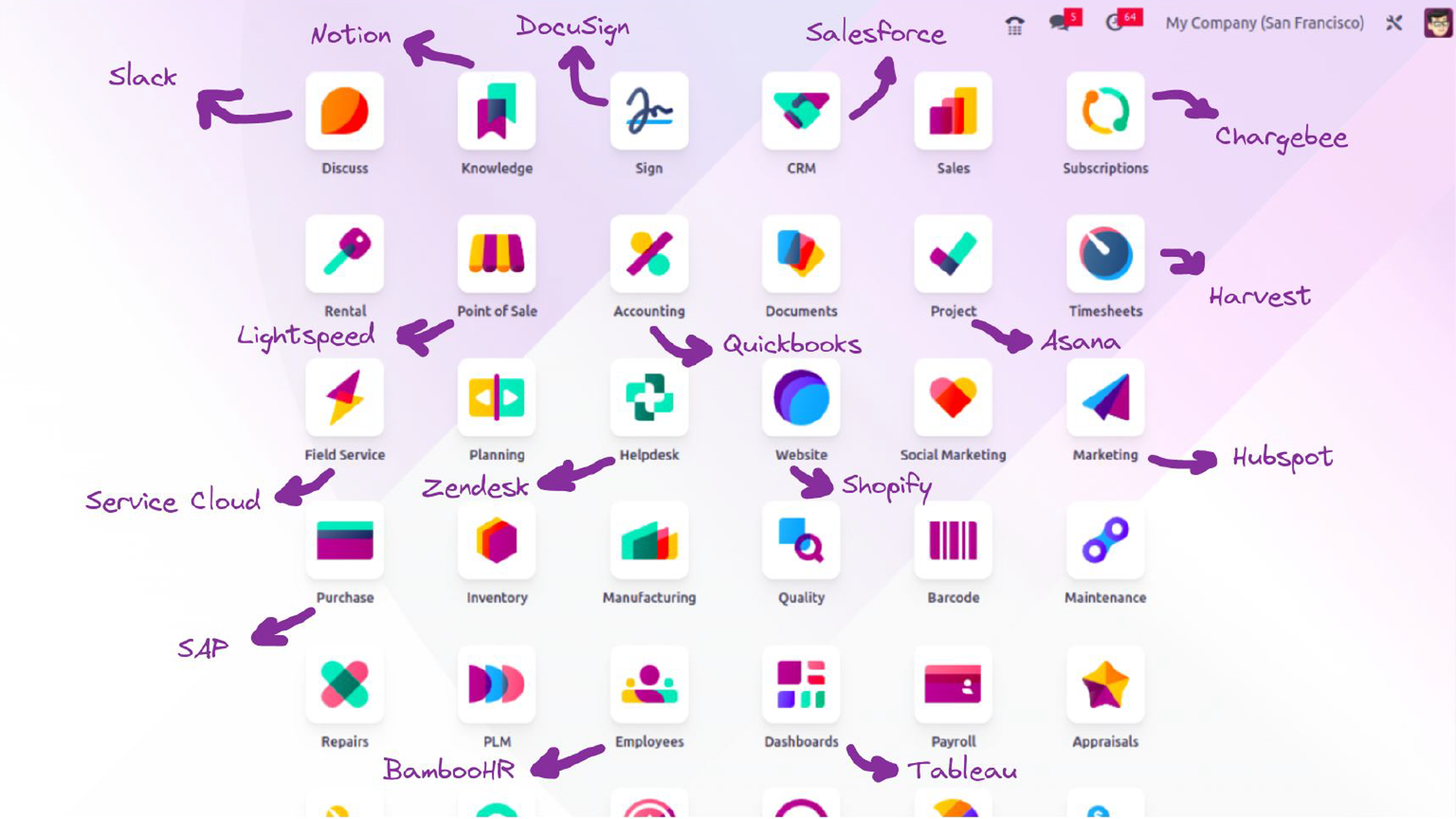 Odoo is a Business Suite that goes far beyond a traditional ERP solution.



Lower Costs
Starting at just €19.90 or €29.90 per user per month, Odoo offers a unique price-performance ratio. This already includes the costs for standard migration to the yearly released versions.
As mentioned, many fundamental ERP modules, such as CRM, sales, finance, procurement, inventory, manufacturing, POS, accounting, project management, human resources, helpdesk, website, and email marketing, are already included in the standard version of Odoo. This reduces the need to acquire additional modules to access specific functions.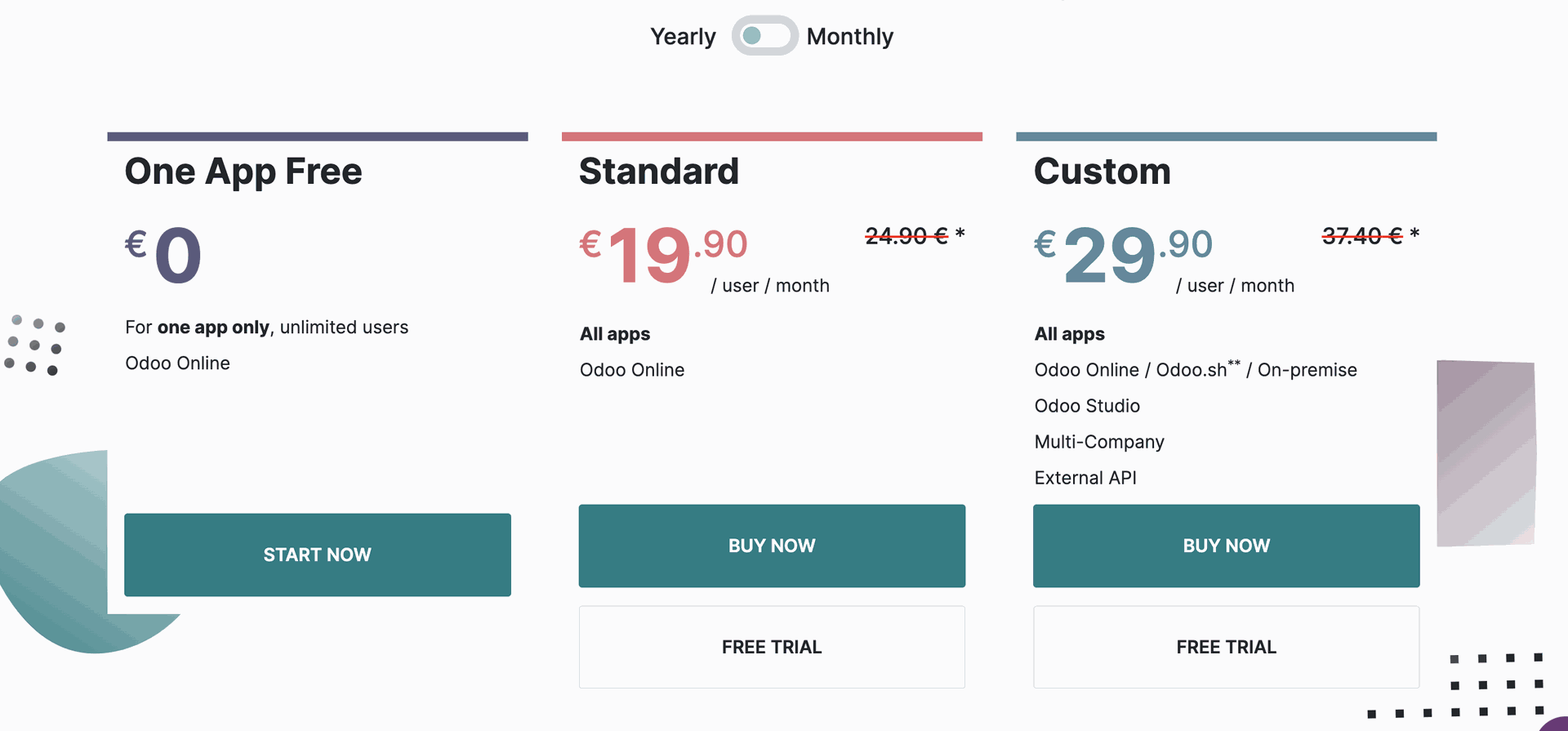 Source: Odoo
Furthermore, implementation and maintenance costs with Odoo are usually many times lower. 
Overall, companies thus reduce the operating costs of their ERP software to a fraction of those incurred with SAP, leading to significant cost savings in the long term.
User-Friendly

Odoo provides a modern, intuitive user interface that is easy to understand, learn, and operate. The user-friendliness of Odoo helps reduce training efforts for employees. With its user-friendly UI design, employees can quickly work with the ERP software, minimizing training costs and increasing productivity. In contrast, SAP is often perceived as complicated and challenging to use.
Technological Advancement
Odoo releases a new software version every year (2023: Odoo 17). These updates not only include bug fixes but also introduce new features and improvements based on feedback from the Open Source Community. 
Additionally, Odoo's modular structure allows for quick implementation of innovations in individual apps without fundamentally altering the entire system.
Maintenance and Support
Thanks to Odoo's regular innovation cycles, the business software is always at the cutting edge of technology, ensuring high performance and minimizing the risk of security gaps and system failures.
Moreover, after the project completion, you will be supported by our Customer Care which consists of experienced Odoo experts. They ensure efficient processing of inquiries, solve technical problems, provide documentation and ensure smooth use of the Odoo software.
Roadmap discontinuation SAP Business Suite 7
SAP users who wish to continue using SAP Business Suite 7 after the end of 2027 will automatically be switched to the "Customer Specific Maintenance" maintenance model. This includes the solution of already known problems at unchanged fees without further development and adaptation to new legal requirements.
Alternatively, SAP users can extend support for their applications through "Extended Maintenance" from 2028 to 2030, which includes a two percent surcharge on the existing maintenance base for the core applications of SAP Business Suite 7.
Source / more: https://news.sap.com/germany/2020/02/wartung-s4hana-sap-business-suite-7/
Switch to Odoo with braintec now!
Don't wait any longer and seize the opportunity to comprehensively evaluate your business processes and current ERP software.
We're all in to help you kickstart and make the switch to Odoo Enterprise. In a free Odoo live demo, our Business Development Team will showcase all the fantastic benefits of Odoo.
 
Yes, I want to rock my business with the power of Odoo! Book free Demo