Digitization and automation in warehouse operations
The commissioning of a new warehouse for our customer TOPREGAL required that all processes in the total of four halls be systematically interconnected and automated. This allows work processes to be carried out more efficiently and simply, as well as saving resources and time. The extension of the Odoo warehouse module contains:
the automatic allocation of empty storage spaces upon delivery.

The structured, standardized and digitized inventory management in every detail.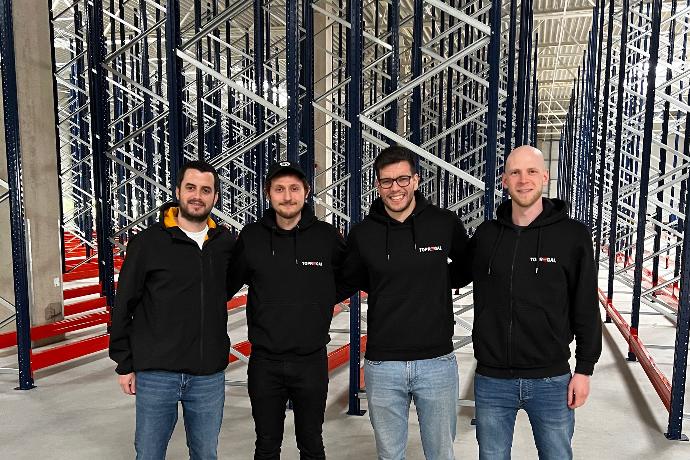 Manage your warehouse movements smoothly and efficiently - from inbound, to storage, to outbound.

Alle Features Odoo Lagermodul
Unique stock management with double inventory structures all warehouse operations into inventory movements between individual locations

For a single inventory or a complex environment with multiple warehouses
Inventory management for zones, products, lots or pallets/boxes


Define hierarchical locations such as zones, aisles, shelves, etc.


Cross-docking: transfer incoming goods directly to outgoing gates without the need for intermediate storage


Drop-shipping: Direct delivery via suppliers to customers based on products, orders or customers


Define order operations, such as single-step (delivery order) or multi-step (pick, pack, ship) delivery process


Create user-defined fields for product management


Activity log and ongoing inventory valuation


Search with barcode or filter by any criteria


Data input with or without barcode scanner


Integrated unit conversion


Dashboard and automated reporting


Automated stock replenishment with Odoo Purchasing


Online customer portal


Easy integration with other software or hardware via API

Odoo Manufacturing
Der beste Produktionsassistent, den Sie je haben werden!
Get orders done faster with Odoo Manufacturing. Manage minimum stock levels, make-to-order, and the production schedule to automatically plan and execute production. Integrate your routings, rules and lead time to optimize inventory levels and avoid shortages.

Optimize your workflow in logistics + manufacturing with the following modules and Odoo extensions from braintec
Accounting

With Odoo's accounting module, you automatically synchronize your account statements with your bank, generate professional invoices easily and quickly, and create generic and dynamic financial reports.
For Switzerland, Germany and Austria, braintec has created country-specific standards for digitized and legally compliant financial accounting.
Productivity
Increase your productivity with the Odoo document management system and the following smart extensions and add-ons for a paperless and automated workflow:
Electronic Data Interchange (EDI) from braintec for a secure, electronic data exchange in a standard format

Odoo eSign for the electronic signature of documents
CRM
Organize and process your leads and customer activities transparently, structured and efficiently with the Odoo Customer Relationship Management.
Single point of contact management incl. complete history overview

Reduced data entry thanks to direct import, automatic creation of contacts and duplicate removal


Individual assignment and contact rules as well as criteria catalogs for the processing and evaluation ofLeads


Define and trigger company-specific sequences and actions
Sales
Creating an offer, negotiating the price, signing the contract electronically, issuing the invoice and requesting payment. This is how simple your entire sales process can be handled with the Odoo sales module.

Create offers from templates, product and service variants, price lists, measurement units, etc. and convert them into sales orders

Upselling through display of additional products, product configurator, discounts or closing triggers


Customer support directly via quotes incl. automated archiving of correspondence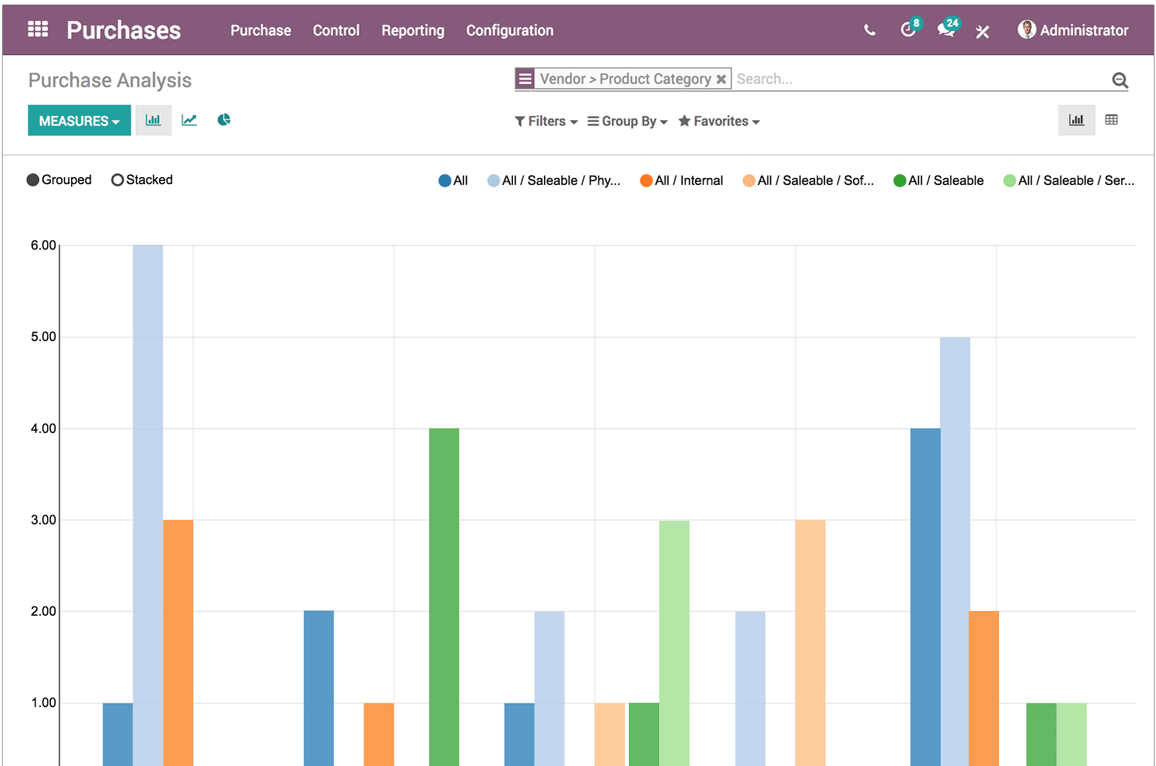 Purchase
Import your suppliers' price lists, set procurement rules and minimum stock levels for automated purchase bidding and stock replenishment.

Manage purchase: Determine quantities, storage locations and movements for delivery.

Manage products: Define characteristics, availability, sales and warranty conditions.

Integrated unit of measure conversion and analysis function

Data input with or without barcode scanner
Extract of braintec customers which use Odoo for their logistics and manufacturing processes