Your entire HR lifecycle in one solution
Swissdec-certified payroll accounting
Time tracking in accordance with Swiss legislation
Future-oriented, legally compliant, without interfaces
Your new talent: The HR Suite by braintec for your Odoo ERP
Create the perfect experience for your employees and more time for your Human Resources team!
Swissdec-certified payroll module
The HR Suite by braintec seamlessly integrates the Swissdec-certified payroll module, allowing you to effortlessly handle your payroll accounting in a digital and streamlined manner on the user-friendly interface of the Odoo business software.
The payroll module integrates all pre- and post-payroll operations and complies with all legal standards for the electronic transmission of relevant payroll data to various social security institutions and authorities, thanks to the Unified Payroll Reporting Procedure (ELM).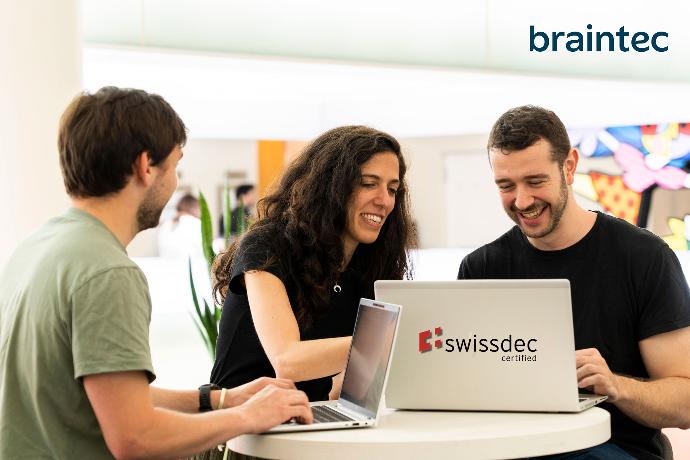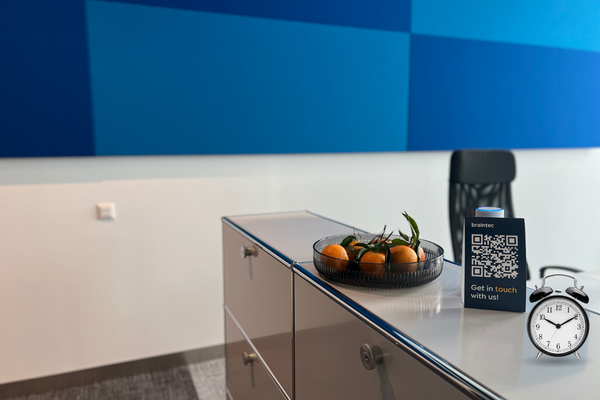 Time tracking and management
Manage the working, attendance and absence times of your employees with an integrated solution that complies with the standards of Swiss legislation.
Recording holidays for different work locations within a company

Overview of the current time balance with one click incl. calculation of absence and free times

Definition of break times and control of breaks based on attendances

Automatic checkout function as well as start and end time button

Define time balances by type (planned/actual, breaks, vacations, night work, Sunday work, vacation work)

Overtime hours and extra time

Complete year-end closing and transfer balances with one click
All touchpoints of the employee journey seamlessly integrated
These companies use the HR-Suite by braintec